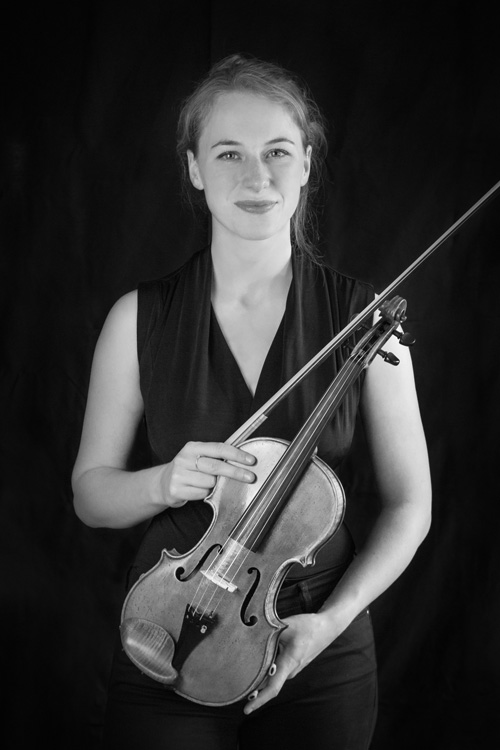 Elena Rang, born in Frankfurt Germany, plays the violin since age seven and has been teaching for ten years. She studied music pedagogy at Hochschule für Musik und Tanz Köln and English studies at the university of Cologne. 2018, she started her Master of Music with Professor Ida Bieler at the University of North Carolina School of the Arts (UNCSA) in the USA, where she graduated with high grades. Afterwards she pursued the Professional Artist Certificate and recently graduated. Besides her violin studies, she taught pre-K classes in the local elementary schools with the Vivaldi Project, instructing violin at underserved local schools. With Prof. Bieler's developed technique, Elena taught four- and five-year-old children the violin and basic musical knowledge like reading music, rhythms, scales, singing etc. through practical exercises and games.
Furthermore, she worked as a teaching assistant for Prof. Bieler at UNCSA, where she instructed High School students technique, etudes and intermediate to advanced repertoire.
Her longing for musical expression and a better access to musical education for children brought Elena to different countries like Peru, Spain, Canada and the USA. With the state's youth orchestra, she toured through China and for a voluntary service she moved six months to Peru, working in the project "Casa de la Cultura" where she instructed violin and coached the youth orchestra. Through these musical and pedagogical experiences, Elena approaches her goal to bring music to children and adults who don't have access to music. With violin she wants to give them a voice and show them that playing the violin can be easy.