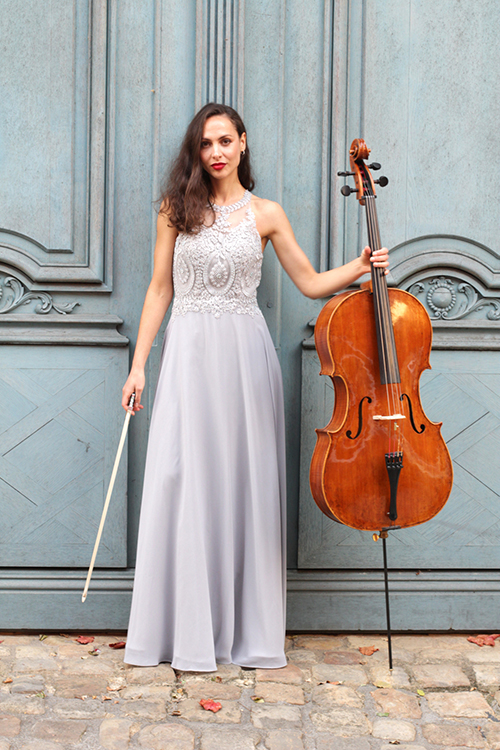 Lena Kravets, born in Tashkent, lives in Cologne and works as a freelance musician. Since 2011, she has been a member of the Kölner Klassik Ensemble and has established the duo Kravets-Kassung there. She also plays in the Astor Trio. She works regularly with the Cologne Chamber Orchestra, the New Rheinish Chamber Orchestra and the Kammerakademie Neuss as well as with well-known artists from the rock and pop music scene.
Lena Kravets grew up in a family of musicians where, in addition to classical music, she also listened to and played rock, jazz and blues. At the age of six she received her first piano lessons at the "V. A. Uspenskiy" music high school for gifted children. A few years later she discovered the cello for herself, and her love for this beautiful instrument determined her artistic career from then on. At the age of 12, she was already the leader in the youth chamber orchestra "Young Talents from Uzbekistan" and a few years later Lena Kravets was invited as an orchestral soloist for numerous performances in the great concert halls of the capital Tashkent. In the various orchestra projects she proved her musical talent, ambition and professionalism to such an extent that at the age of sixteen she was accepted to the professional orchestra of the opera studio at the Uzbek State Conservatory. In 2004, she won a temporary position at the Tashkent Municipal Symphony Orchestra.
Lena Kravets studied at the Hochschule für Musik in Cologne with Laurentiu Sbarcea where she graduated with distinction in 2014.